Transfer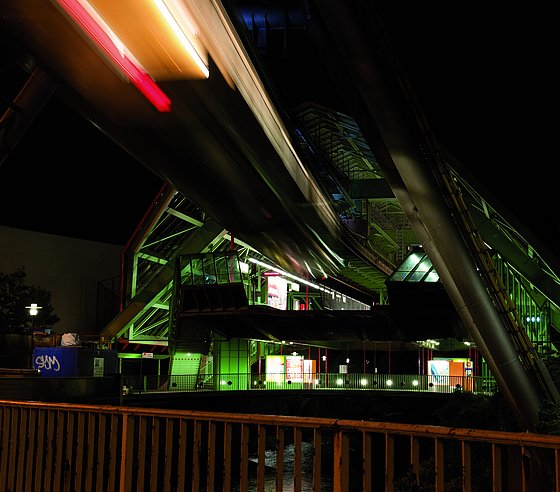 The Center's transdisciplinary orientation ensures a transfer of knowledge from the university's disciplinary research and the more application-oriented research of the Wuppertal Institute into practice. Regarding transfer, TransZent focuses in particular on North Rhine-Westphalia and the municipality of Wuppertal.
The Wuppertal site is perfectly suited for the design of transformation processes: Due to its industrial development history in the 19th century, Wuppertal has already been a landmark transformation city in German economic history. This allows us to build on transformation experiences, metaphors and narratives for sustainable change. In this regard, there are many companies in Wuppertal with sustainable business strategies and civil society initiatives with which TransZent seeks cooperation.
TransZent regularly invites the citizens of Wuppertal to so-called Transformation Tandems into an venue in the middle of the city. A scientist and a practitioner talk about a common topic and then discuss it with the audience. In our network "Transformation City", we connect with other sustainability actors in Wuppertal, namely the Wuppertal Institute, Utopiastadt and the Bergische Gesellschaft für Ressourceneffizienz. We participate in public events on transformation and sustainability issues, maintain a collaborative network with practice partners and foster the integration of refugees into the university system.
Further information on our transfer activities is available in German only.